Greatest Musical Entertainers of All Time
Indeed the world has seen many great entertainers come and go, both international and local. But just very few of those stands out, like these guys were so gifted their presence caused their fans to faint, scream and in some sad note even commuted sucide on learning that their idol had passed on like in the case of Micheal Jackson. Others were so popular and entertaining that people melted on how sweet and charming they looked like in the case of Elvis Presley. And finally some who are still posses the stage today have so much control that people wonder if indeed a supernatural force, the Illuminati is using them as puppets as in the case of Marilyn Monroe who never made it pass 40.
But be that as it may, the world will still talk either way.
(If you find this post interesting, please subscribe to this platform to get updates delivered directly to your email.)
Michael Jackson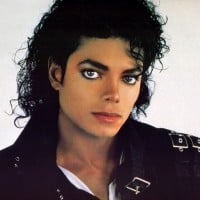 Michael Joseph Jackson was an American singer, dancer, and songwriter born on August 29, 1958 in Gary, Indiana and passed away on June 25, 2009. He donated (at least) a remarkable 500,000,000 dollars to charity. Michael is also known as The King of Pop (a title given to him by Elizabeth Taylor) or under ...

read more

.
Just the fact that a little black boy from a Midwestern town was able to become a seemingly mythical pop legend is mind-blowing. The electrifying dance moves and angelic voice just add to the recipe that makes up Michael Jackson, the greatest entertainer of all time. He revolutionized music and was the first artist to turn it into art. His extraordinary wardrobe, his take on the music video, and his amazing dances made his music come alive. He pioneered the music video format with Thriller, and none of his videos disappointed. He never settled and was never second-best. For him, it was all or nothing. If he couldn't excite and please his fans, he didn't want to do it at all. His perseverance, perfectionism, talent, and hard work is what makes him the greatest entertainer of all time.
Michael Jackson is the one and only. I'm 36 and I feel blessed I managed to witness his peaking years in the 80's. I was military brat, living overseas, and I must say, Michael Jackson was the most popular artist. Everyone imitated his dance moves and his music was heard everywhere. I've never met anyone who has not heard of the King of Pop. The fact that his fame is GLOBAL proves his success and passion for his music. I never heard of the Beatles or Elvis Presley until we moved to the U.S. Michael is blessed with pure talent and originality. He proved it from when he was still a little kid with the Jackson 5 and he peaked as a solo artist; the Beatles would be nothing without each other. It's proven that they fell off the charts when the band broke up. Elvis now? He was mostly famous because teenage girls at that time had no other "hottie" to idolize. Did Elvis dance like Michael? Did he entertain like Mike GLOBALLY? Nope. That proves everything. I'm not even talking about all of ..
Michael Joseph Jackson is by far the greatest and most recognizable figure in the history of earth behind Jesus Christ and Mickey Mouse more than Elvis or the Beatles because Michael Jackson was known and loved in Asian countries China, India, North and South Korea, Malaysia, Japan, Vietnam, Indonesia and all the Asian countries when he went to Asia all the fans mobbed him constantly. In Africa Tunisia, South Africa as well as all the others he was crowned an actual King and once again beloved and surrounded in Africa. In Europe Michael Jackson once again surrounded sold out all concerts in every continent except for of course Antarctica. Elvis Presley and the Beatles have a better chance in the Western World above Michael Jackson but around the entire world Michael Jackson is the 3rd most famous and recognizable figure of all time he is also innocent of everything I love my Michael.
The man dances and you See Music.
The man sings and you Hear Music.
The man writes and you Know Music.

He does all this and you're Entertained beyond anything you've ever seen, heard, or known of.

The man is Musical Entertainment at its finest along with Musical Artistry created.


Elvis Presley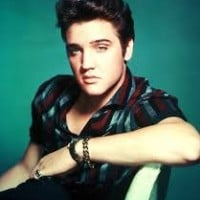 Elvis Presley was an American musician and actor. Known as "The King" He was mostly known for his number 1 singles including "Heartbreak Hotel" "Hound Dog" "Jailhouse Rock" "Love me Tender" Elvis debuted in the movie "Love me Tender" and focused less on his music and continued that way. ...
The greatest musical entertainer in the history of mankind, greatest personality who has ever lived. Eery song he sang was absolutely amazing, unequalled perfection. He charmed the world with his beautiful good looks, his amazing voice and his terrific charisma. His music will last forever. Jackson at 1? Nonsense!
He was the King; one cannot get into 4 Official Music Halls of Fame without a reason. Another thing to remember is that he has outsold every other solo performer, and is on par with the Beatles (both having claimed to sell over one billion records). To thro into the mix is that he had such emotion and passion that he put into the really good songs, and it made these recordings amazing. Also, when he was younger (from when he started out, until about 1973), his dance/karate moves were amazing.
Everyone who has ever enjoyed modern music has this man and his peers to thank (guys like Little Richard, Chuck Berry, etc). If it wasn't for all of them, the Beatles, Michael Jackson, and so much of the music that we now love and enjoy would not be here. And if you don't believe this, remember that John Lennon himself said that it was Elvis who had got him into music.
Elvis didn't get Michael Jackson into music. James Brown and jackie Wilson, was Michael influence
Elvis Presley, hands down was the best entertainer of all time. Elvis died 40+ years ago and people still talk about him and play his music. His home, Graceland is the most visted house in America, it is a national historic landmark. What other artist can say that? He's been gone for so long but people from all around the world go and visit! It really is incredible, I had the privilege to go and let me tell you I want to go again! Mind you I didn't grow up in his time era (unfortunately) I'm just 21. Not only was he the greatest but he was also such a genuine person and so giving. Lets not forget he was a veteran! He was a remarkable human being and his charisma and presence speaks volumes. All he had to do was stand there on stage without saying a word and thousands would cheer. Sure there has been great artist and currently are amazing artist but there's never been anyone quite like Elvis Presley and there never will be.
THE greatest entertainer in the world at any time. His stage act was second to none, his voice was magical, his looks were amazing, he was and still is no. 1. Plus, he was an extraordinarily generous man, humble and caring. In short he was the complete package. Thousands of people around the world earn money trying to copy him. He was music, man.
Beyoncé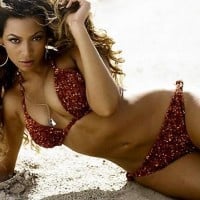 Beyoncé Giselle Knowles-Carter, is an American singer and actress, who started out in the popular pop/r&b girl group Destiny's Child. They had multiple top 5 hits such as "No, No, No", "Say My Name", "Bills, Bills, Bills", "Survivor", "Independent Women", "Bootylicious", and "Jumpin', Jumpin" from ...
The absolute most outstanding performer and vocalist of all time. Whether stunning with her intense dance moves, beauty or angelic vocal gymnastics she is never out of place, out of breath or not being her best, the best, performer of all time on the stage or off it.
She has the voice. The body. The moves. Performances that will blow your mind. She comes with something new every time. She does her thing without bothering anyone or trying to be more than anyone, she just does her thing without trying to break records or sell numbers.
She shows respect, appreciation and does the tributes to other huge artist. Artist admire her. And the ones who hate her, doesn't really hate her, they hate that people talk as she was some kind of god and that's not her fault. I kinda think that she is underrated because radios don't play her music and they compare her to other s that are not on her level
Greatest of all time. The GOAT of the 00s and 10s. Underrated vocalist, work ethic unmatched of any performer alive.
To the bottom comment, Michael jackson wasn't a very good singer either. In fact, he was also a "mediocre" singer. These are not vocalists to be clear. But the truth is, there's no one in today's industry (other than probably gaga) who can sing and dance the same time, the way Beyonce does. Beyonce is, the female MJ of this generation, whether you like it or now. On top of that, Beyonce is a very good vocalist. Technically, Beyonce is better than the super overrated Adele. She is the gold standard for what a modern day performer should be.
Have you been drinking are what you said Michael Jackson can't sing. Michael Jackson is one of the greatest singers I can tell you nothing about singing you are probably one of the one's that say Madonna can sing -
Dawkins274
Madonna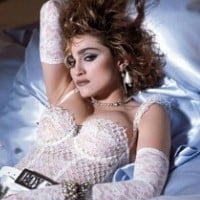 Madonna Louise Ciccone, known professionally as Madonna, is an American singer, songwriter, actress, and businesswoman. She influenced a lot of singers such as: Lady Gaga, Jennifer Lopez, Rihanna, Beyonce Knowles and Britney Spears. She is known as Queen of Pop and at modern pop culture specifically ...

read more

.
Instead of pointing out that Madonna doesn't have the best voice in the business, how about pointing out that she dominated the 80s with live vocals in her shows with no backing tracks. She's a workaholic, and much of that work has been on herself--getting better and better at singing and dancing and expressing herself in her shows in some very innovative and incredible ways. She was born to be a live entertainer and every concert feels fresh and different from the one before. I've seen many live performers over the years and Madonna was only rivalled by Prince and Michael Jackson when it comes to seeing a superhero appear onstage before you. She raidates inspiration.
The Top 5 ends here with Madonna Ciccone, arguably the most successful female artist of all time. Madonna's daring performances and irrestistible tunes both angered and excited people all over the world. Some say she is far too overrated; some insist she is overlooked. Whatever it may be, Madonna's sultry shows and Marilynesque style makes her an unforgettable piece of 80s and 90s pop culture.
Definitely my favorite of all time. The scope of live concert tours would be very different today had Madonna not come around. She continues to raise the bar even now 30 years into her career.
Madonna is simply the Best. I can't believe Lady Gaga is over her. She copies Madonna all the time and everyone realize that
Long Live the Queen of Music MADONNA
Prince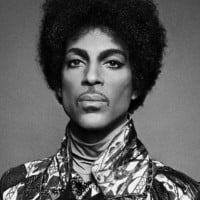 Prince Rogers Nelson (June 7, 1958 - April 21st, 2016) was an American musician, best known for being one of the most popular and influential artists from the 80s, with songs such as "Purple Rain", "Little Red Corvette", "1999", and "When Doves Cry" .
Prince was not only a singer, but he was a truly talented musician in the 80s till today before his unfortunate death. I love Prince because I look up to him. His music brings a great impact on the entertainment industry. Most of his songs are so unique and full of variety. From a Jimi Hendrix sound-alike song 'Dreamer' to A love letter to Funk fans, "Raspberry Beret". His songs are way too incredible to listen. Let's not forget to mention his biggest hit 'Purple Rain', a song with the sound of Progressive Rock with a blend of New Wave and Pop. It's my favourite song of all time. This man can play the guitar, bass, drums, piano and 27 other instruments which I can't name. It's sad we lost a legend along with Michael Jackson. Prince defined the generation with his music as well as style. I can't say any more because he's the greatest musical entertainers of all time
Prince Rogers Nelson was the baddest musician to ever take foot into the music industry. He was not given the recognition he deserved. This is a man that could pick up an instrument and outshine a person that has been learning to play it their whole life. He framed music into his own view of perfection; he didn't need producers and directors to make a hit he knew what he needed and he applied it. Who have you ever seen go from an electric guitar to a harmonica.? I didn't think so. Purple Rain, 1999, Little red corvette... These are just a few of the many hits prince has made.."all of his songs are sexual" I strongly disagree prince had music that was based strictly on his religious beliefs and he had music that peopled viewed as sexual that were really not enforcing a dirty double meaning... yes he had some nasty records but like he said in a late interview," take some music from the songs today and you have straight pornography" I absolutely agree, what this man made was simply magic ...
more
Dude had it all. He could shred with the best. He could sing with the best. No one, except maybe Meat Loaf, poured themselves out to the audience with every ounce of energy they had like Prince did. And some of his most beautiful work is stuff 99% of the people never heard, because they weren't radio hits. But it was beautiful art. It's hard to compare, because everyone has their own niche, but, in my opinion he and Meat Loaf should be floating around the top. Elvis was a great vocalist. He engaged the crowd. But he didn't put on a SHOW like Prince. Find Prince's Super Bowl half time performance, in a torrential downpour. He killed it. Rain didn't bother him, or his dancers. Anyone who thinks this guy isn't one of the best knows nothing about music or entertainment. Or Prince. That's what it looks like from where I'm standing, anyway.
Prince is the greatest. All of the other artist on this list are loved. Prince has always been an industry outsider and hated for the most part, but it was his talent that has kept him afloat. I can remember the industry denying him a star on the walk of fame and then turned right around and gave Mary Heart of Entertainment Tonight a star: She only reports on people like prince, go figure!
James Brown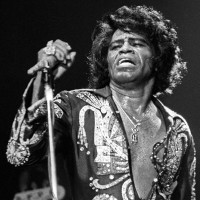 James Joseph Brown was an American singer, songwriter, dancer, musician, record producer and bandleader. A progenitor of funk music and a major figure of 20th century popular music and dance, he is often referred to as the "Godfather of Soul".
He is simply the best entertainer ever. The man with crown James Brown. He has made dance and singing an art to watch and to enjoy. He has reinvent singing, dancing and entertaining a live audience. There is still some to come to surpass this guy. He has the voice, he has the dance, he has the mentality, he is the Einstein of music and the Napoleon of the podium, James Brown the Godfather of Soul.
Soul brother number one. God father of sould and King of Soul and R&B. Most sampled artist of all time. Nobody can beat James Brown. Michael Jackson himself confirmed in one event that James Brown was his biggest influence in music and dance.
He really was the hardest working man in showbiz
James Brown is one of my favorite singer
The Beatles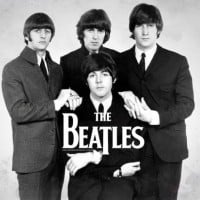 The Beatles were an English rock band formed in Liverpool in 1960. The members consisted of John Lennon, Paul McCartney, George Harrison and Ringo Starr. They were soon known as the foremost and most influential act of rock era. Rooted in skiffle, beat, and 1950s rock and roll, the Beatles later experimented ...

read more

.
The Beatles were nothing if not epic. Their albums were so ambitious and out-there they crossed back to mainstream. The Beatles managed to get pyschedellic pop to Number One. The Beatles made girls cry just by standing onstage. Never has any band achieved so much success. The Beatles are still being swooned over by females from age fifty to age fifteen. The Beatles were like crack cocaine: they were short-lived, made people become ecstatic, and left everyone wishing for more.
The Beatles wrote their own material, pushed the boundaries of music, challenged their contemporaries to keep up and opened the door for everyone who followed. No one stands above them. Not even the vastly overrated Michael jackson
Michael Jackson is better. Live with it.
They are number one. Michael Jackson doesn't have an ounce of the creativity, ingenuity and intelligence they had!
Tina Turner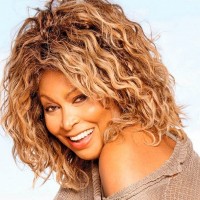 Tina Turner, née Anna Mae Bullock, is a singer, dancer, actress and author, whose career has spanned more than half a century, earning her widespread recognition and numerous awards.
The most professional, hard-working, dynamic and unique female musical act ever. Legend. And just a wonderful person, to boot. There will never be another Tina Turner.
The Greatest female entertainer of all time!
Awesome performer, energetic and great vocalist
great entertainer!
The Rolling Stones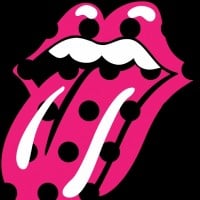 The Rolling Stones are an English rock band formed in London in 1962. The first settled line-up consisted of Brian Jones (guitar, harmonica), Ian Stewart (piano), Mick Jagger (lead vocals, harmonica), Keith Richards (guitar), Bill Wyman (bass) and Charlie Watts (drums). ...

read more

.
I think their way more better than the Beatles, who are largely overrated in comparison to their other British counterparts. The Beatles were okay but they largely copied Chuck Berry, but somehow Americans in particular manage to shoot them to fame. Perhaps so typical of them, they enjoy entertainment so much in a fashion that anything goes. Just think one direction.!
Definitely
Queen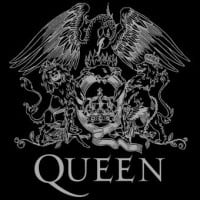 Queen are an English rock band formed in 1970. Members were Freddie Mercury (Vocals and Piano), Brian May (Guitar, Vocals), Roger Taylor (Drums, Vocals), and John Deacon (Bass Guitar, Vocals). Before forming into Queen, Brian May and Roger Taylor had played together in a band named Smile. Freddie Mercury ...

read more

.
The Beatles and Jackie Evancho have no business on this list. They were/are very good singers, but "Greatest Singers" is not the subject of this poll. The Beatles stood in one spot and sang their songs, and that's all Jackie does. How can that possibly be called entertaining?
Have you ever heard Janet Jackson's first album? The girl can't sing one bit. She had the good sense to get with the fantastic writing and producing duo Jimmy Jam and Terry Lewis, and they made her a superstar with songs that appealed to the masses but anyone can sing them. She was talent-less without them. Similar goes for Madonna and Beyonce. At least they are both good singers, but what would they be without their writers, producers, and choreographers? They would be nothing. And well, Mick Jagger just ran around acting like a fool on stage like most of the other rockers.
Real entertainers are born. They don't need and don't have teams of people telling them what to do, how to do it, ...
more
Queen or at least Freddie deserve to be number 1. They weren't afraid to take risks like with bohemian rhapsody.They performed one of the greatest pieces of music in history (live aid).They're combination of vocal ranges was just amazing, not to mention they sounded the same as they did live and in studio.They had the ability to capture every single person in the room no matter how many people there were. They're songs were just captivating, they made you feel a thousand different feelings and made sure to leave the meaning of their songs a secret so everyone can have they're own personal connection to the song.Also every member had written a hit song which just shows how much they were connected and they were the first band to do so, like Brian who was the first person to write a song about time travel ('39). Freddie was an amazing musician and performer, he reached out to everyone and the room and told them they can to be who they want whilst he was trying to discover himself.Their ...
more
Best songs of all time and best concerts were performed via Freddie Mercury. When he sang all stadium would feel his presence. I think when he was on stage he felt like at home, if you would let me say his second home. Its to bad he isn't here to sing for us one last time.
Freddie Mercury deserves to be closer to the #1 spot. His performances were beyond electrifying. He is what you call a true performer. Not to mention that he sounded the same live as he did in the studio.
Related Lists
The Contenders
Janet Jackson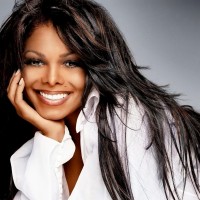 Janet Jackson is a singer and dancer who is well known for her sexually graphic records, iconic performances, and slightly weak voice. She is regarded as a sex symbol through her songs and videos.
She belongs right behind her brother because she is the greatest female entertainer of all time. She doesn't need Michael she can do it own her own and that's why we love her so much
Michael has nothing to do with it. The Jacksons just have natural talent!
She isn't overrated and neither is Michael.
She's the greatest female entertainer in the world now go figure thank you
Jackie Evancho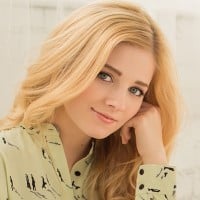 Jacqueline Marie "Jackie" Evancho (born April 9, 2000) is an American classical crossover singer who gained wide recognition at an early age and, since 2009, has issued an EP and seven albums, including a platinum and gold album and three Billboard 200 top 10 debuts. Evancho's 2017 album, Two Hearts, ...

read more

.
She is the whole package: immensely talented, cute, funny, positive and caring. She lights up everything around her.
The affect she has on the audience is astounding.
Comes across as genuine and humble, even naive, but has a voice that is other-worldly!
Wow, now the haters don't even want her name to be allowed on a list no matter how many people vote for her, now that's modern democracy in action.
We've seen some of the greats of music but Jackie Evancho is the only one that we would travel anywhere in the world to hear sing. And she is only 17.
Bob Dylan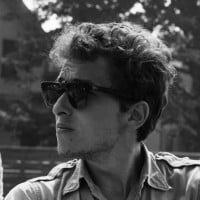 Bob Dylan is an American singer-songwriter, author, and artist who has been an influential figure in popular music and culture for more than five decades.
Ask these top 100 entertainers who they would vote as their favorite, excluding themselves, of course. Betcha Bob Dylan would be rated #1. VYCPA
Before he became complacent about his genius, Dylan worked really hard to get to where he got. In his live shows in the sixties he is witty, charismatic and radiates mischief in its most intelligent incarnation. He is a troubadour, his place is out there in front of an audience telling stories, not in a studio, for this reason he beats the Beatles, who were only really performers in the beginning before they dedicated themselves to studio albums which were written to be played, not performed.
The most boring concert I have ever watched. He warmed up for Santana at SPAC Saratoga Springs,NY...
Pink Floyd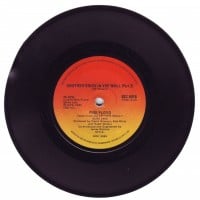 Pink Floyd was an English progressive rock band formed in 1965 in London, England. They achieved international acclaim with their progressive and psychedelic music. The band consisted of 5 members - David Gilmour (Vocals and Guitar), Syd Barrett (Vocals and Guitar), Nick Mason (Drums), Roger Waters ...

read more

.
omg are you serous lagy gaga chithra, miley cyrus, and madonna above pink floyd sorry but that is just wrong. many of the fake artists I mentsioned lip sing but all can't sing. Pink Floyd is the ultimate stoner music it is the closest thing to a drug I can think of. their live shows are preatty awesome too. They were among the 1st to use bright colored light shows then their live. all these artist I mensioned are gona die soon anyway. bands like beatles rollin stones and PINK FLOYD will live on forever.
How is this 14? Madonna, Elvis, MJ, Beyoncé and frankly almost everyone above pink Floyd on this list ain't got $*it on pink Floyd, pink Floyd does not lip sync, they do not get famous for some stupid dance or whatever, the reason Pink Floyd got famous was because they made some of the most beautiful music and most deep lyrics, Pink Floyd is the absolute puriest music you can hear, if I meat an alien, and need to show him one musical artist that completely defines what music is, is show that alien Pink Floyd
Freddie Mercury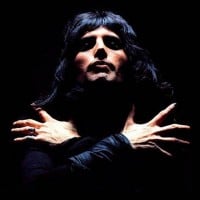 Freddie Mercury (born Farrokh Bulsara, 5th September 1946 - 24th November 1991) was a Zanzibari-born British singer of Indian descent, songwriter and record producer, known as the lead vocalist and songwriter of the British rock band Queen. He also became known for his flamboyant stage persona and four-octave ...

read more

.
Greatest all round entertainer I have seen
Best stage performance combined with great vocals in different styles
Pure genius, the true total performer.
Best Voice Of All Time
David Bowie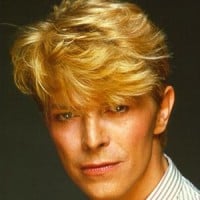 David Robert Jones, known professionally as David Bowie (January 8, 1947 - January 10, 2016) was an English singer born in London, the son of a fundraiser and a waitress. He is credited for his experimental and creative musical discography which has won praise and accolades for many critics and fans. ...

read more

.
David Bowie is very unique and I like him so much. He's my 2nd biggest influence
Top Remixes


Guns N' Roses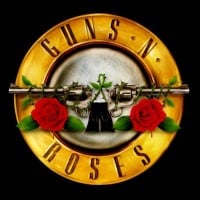 Guns N' Roses is an American hard rock band from Los Angeles formed in 1985. The classic lineup, as signed to Geffen Records in 1986, consisted of vocalist Axl Rose, lead guitarist Slash, rhythm guitarist Izzy Stradlin, bassist Duff McKagan, and drummer Steven Adler. Apart from hard rock they are also ...

read more

.
Axl Rose - the best most powerful charismatic voice in rock today. Only Freddie Mercury is bigger than Axl. Mick Jagger, Elvis Presley, Elton John, Madonna etc can't reach that power and voice range that only Axl and Freddie can.
Axl has over 8 voice ranges and is only 2nd to Freddy Mercury and no one else, plus the blasting performance of Slash alongside is just a match made in heaven... pink Floyd,led zeppelin,Queen should always be on top of every list
The most dangerous, impredictable, charismatic rock band ever.
Lady Gaga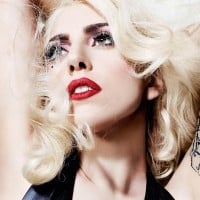 Stefani Joanne Angelina Germanotta, known professionally as Lady Gaga, is an American singer, songwriter, and actress. ...

read more

.
Although GaGa is fairly new to the music scene, she has already inspired countless people, including myself, to never be afraid to be different. Her outlandish costumes and extravagant stage shows, along with the artistry of her music, have proven that GaGa is here to stay. Her albums explore aspects of real life, written down in clever lyrics and put to a catchy beat. "Beautiful, Dirty, Rich" on The Fame talks about the prep school club scene in NYC. She does a fantastic job of capturing a moment in time and presenting it to our generation.
Robbie Williams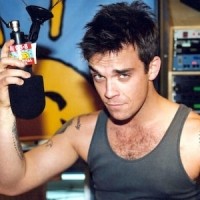 Robert Peter Williams is an English singer, songwriter and actor. He was a member of the pop group Take That from 1990 to 1995 and again from 2009 to 2012. He has also had commercial success as a solo artist.
2006 Williams entered the Guinness Book of World Records for selling 1.6 million tickets of his Close Encounters Tour in a single day.
Total perfection in every way.

His live concerts are the best I've ever seen.
By far the most charismatic and entertaining, the full package...
THE BEST ENTERTAİNER OF ALL TİME
Cher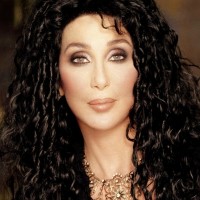 Cher is an American singer and actress. Her song Believe was the first song to use autotune. Described as embodying female autonomy in a male-dominated industry, she is known for her distinctive contralto singing voice and for having worked in numerous areas of entertainment, as well as adopting a variety ...

read more

.
She is the Goddess! No one compares.
Cher is known as "The Goddess of Pop"! How is she not in the top ten?
She is simply the best ever
Cher is the best!
Jennifer Lopez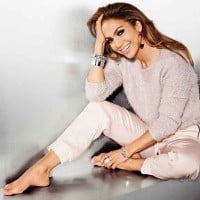 Jennifer Lynn Lopez, also known as J. Lo, is an American singer, actress, dancer, fashion designer, author and producer.
Watch the celia cruz tribute in the ama's 2013 and opening dance number at the ama's 2015. She should be in top 5
She should be in top 10
She could easily be in the top 10
Should be in the top 10
Shakira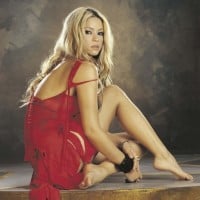 Shakira Isabel Mebarak Ripoll is a Colombian-Spanish singer, songwriter, dancer, record producer, choreographer, and model.
K.S. Chithra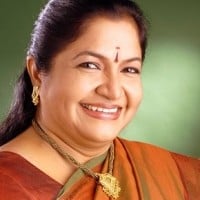 Krishnan Nair Shantakumari Chithra, often credited as K. S. Chithra or simply Chithra, is an Indian playback singer from Kerala. Chithra also sings Indian classical, devotional, and popular music.
Chithra is just so totally unique, and... the world needs to see and hear such a nice young lady with so much talent. "
"surprisingly beautiful voice - original"
"Wonderful singer would graciate any stage
Although Chithra is fairly new to the music scene, she has already inspired countless people, including myself, to never be afraid to be different. Her outlandish costumes and extravagant stage shows, along with the artistry of her music, have proven that Chithra is here to stay. Her songs explore aspects of real life, written down in clever lyrics and put to a catchy beat.. She does a fantastic job of capturing a moment in time and presenting it to our generation.
Chithra is most loved entertainer the people by her songs of wide range
Chithra's out put of songs is something great to hear
She inspired all the world with her Magical voice
Judy Garland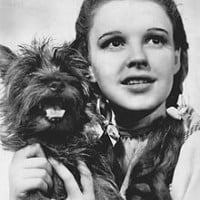 Judy Garland, born Frances Ethel Gumm (June 10, 1922 – June 22, 1969) was an American singer, actress, and vaudevillian. The American Film Institute named her 8th greatest female star of classic American cinema. She's also the mother of actress and singer Liza Minnelli.
She was the greatest entertaining talent on the world stage and ended up with nothing at all, she had nothing left but the audience that loved her, what else counts?
Most people remember her as the girl next door Dorothy in the Wizard of Oz. But she did 2 movies a few years later: "Babes in Arms", and "Babes on Broadway" that really showcased her incredible talent. Unfortunately those movies are never shown on T.V. or cable because they each had small vaudeville blackface scenes that are not politically correct. She was quite beautiful in her early 20's before the amphetamines Hollywood studios gave her slowly tarnished her looks and health. Fred Astaire said she was the greatest entertainer that ever lived. That pretty much says it all.
Cher us a joke, almost everyone on this list is a joke compared to Judy.
Judy Garland is the greatest entertainer prriod. Wanna know why? She put in all the hard work and talent she had in her body every performance, even through the hardest times of her life. She never ever gave up.
Frank Sinatra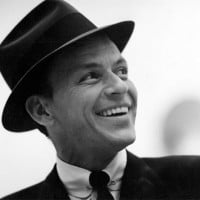 Francis Albert "Frank" Sinatra was an American singer, actor, and producer who was one of the most popular and influential musical artists of the 20th century. He is one of the best-selling music artists of all time, having sold more than 150 million records worldwide.
Hey, I'm a Prince fan, but he couldn't hold a candle to Frank as far as being an entertainer. Just because you like someone does not make them a great entertainer. They might be a great musician or songwriter, but entertainer is different. The Beatles were not entertainers. Frank was called the Chairman of the Board for a reason. He took control of every stage he walked on like no other except maybe Michael Jackson. Patti Labelle should be on this list too, but don't give me Madonna or Beyonce. Please..
Greatest entertainer along with Elvis of all time.
No one tops frank Sinatra
GREATEST PERFORMER OF ALL TIME don't FIGHT ME