I
s strange actually but also very true that there's a man who holds the world record for been the dirtiest man alive.
Amou Haji is an 86 years old Iranian man who
had a bath since he was 20, making it
66years ago.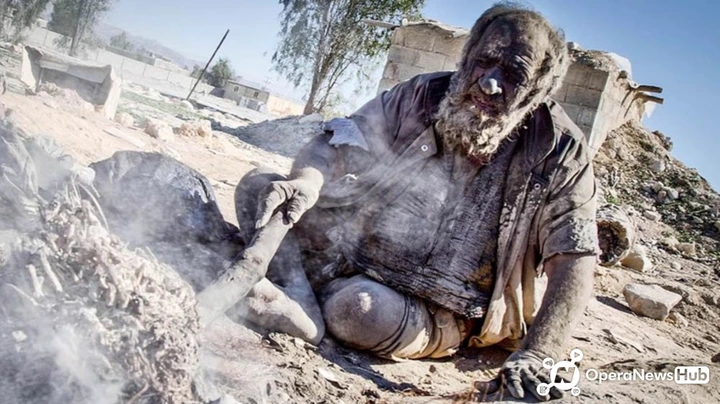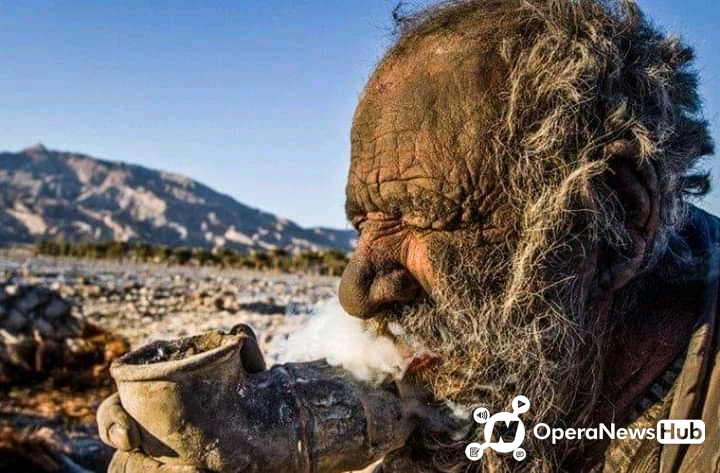 One strange fact is that he lives the most
primitive life feeding on rotten dead animals
and porcupines which he also called his
favorite meal.
Another strange fact is that Haji smokes 5
cigarette at a time and he has a valued
possession of a 3- inch steel pipe with which
he smokes animal dung with, strange right😬
Haji didn't just eschew the cleaner things in
life;
he would become angry when people asked
him to consume clean food and water.
When asked why Haji explained that he
experienced "emotional setbacks in his youth,"
but the details pertaining to what those
struggles were and if he has access to
psychological help if he wants it appear to be
lacking. After leaving his family, he settled in
the outskirts of town, where he slept in a hole
in the ground or occasionally in a shack that
locals built for him. Though his lifestyle is
unusual, he doesn't appear to harm anyone. So
at least his conscience is probably clean.
Although he hadn't had a bath in a very very
long time, 66years to be precised, he thinks he
will become ill ill if he attempts to take a bath.
Another strange truth is he cuts his hair by
using fire to burn it.
Although he said he is single and looking for
love. That's bizarre right