Vickybliz
Jun 10, 2020 3:12 PM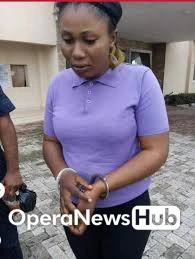 This particular incident has displayed the fact
that whenever we mention rape, it is far from
just the women that are being victims. This is
a
clear sign that parents ought to be cautious
about where their children whereabout and
what they do especially the ones that are still
tender, and cannot express their selves
properly.
A female who is known as Esther Emmanuel, a
twenty-two year old lady was arrested by the
Rivers State Police command over an immoral
act the lady has been involved in with a four
Year Old boy who is her employer's son, the
boy
revealed this to a doctor after he was taken to
the hospital after complaining of pains in his
private part.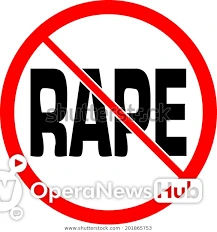 The report further revealed that the lady who
was arrested for molesting a four year old kid
returned back from Europe three months back
to stay with her family but afterwards, it was
revealed that she has been molesting her
employer's son who is still a kid by telling him
to do several immoral act which he does
without knowing exactly what he's doing.
This is what we all are talking about, we can't
depend on anyone again and almost
everything
now balls down on parents, basically by
knowing who to allow in the house and also be
in regular communication with your kids and
don't just leave them in the hands of a house
maid.